SAFETY CARE GROUP SERVICES
At Safety Care Group we provide integrated services (ALL IN ONE) in all areas of the HSE-ISO industry Thereby optimizing the time and cost to complete the plans in the HSE segment of the enterprise but still ensuring international standards.
We are pleased to provide you with our complete and interconnected solutions that stick to your business strategy and plan reducing your time spent studying and linking up with experts in different places while increasing the productivity of HSE-ISO tasks.
With resources from experienced EXPERTS with all services in the HSE-ISO industry and a fully equipped laboratory. Therefor we are confident to provide a customized solution according to the business situation to have a low cost but equal efficiency.
We are committed and proud to bring long-term value to our customers since SCG offers services to serve the goal of creating sustainable development for customers through increasing the efficiency of the workforce in the enterprise with all HSE – ISO tools.

Training
Support your employees understand safety and how to operate machinery RIGHTLY and have NEEDED SKILLS. Accompany you in the plans: Training in accordance with the law on occupational safety and health, Vocational primary training, Training in necessary skills related to OSH.

Learn more
Audit
Helpping your businesses plan and implement the documents / items of machinery inspection in accordance with the law. We support: Safety technical inspection, Evaluation of inspection equipment suitable for enterprises in accordance with each authority assigned in the legal regulations of each industry.

Learn more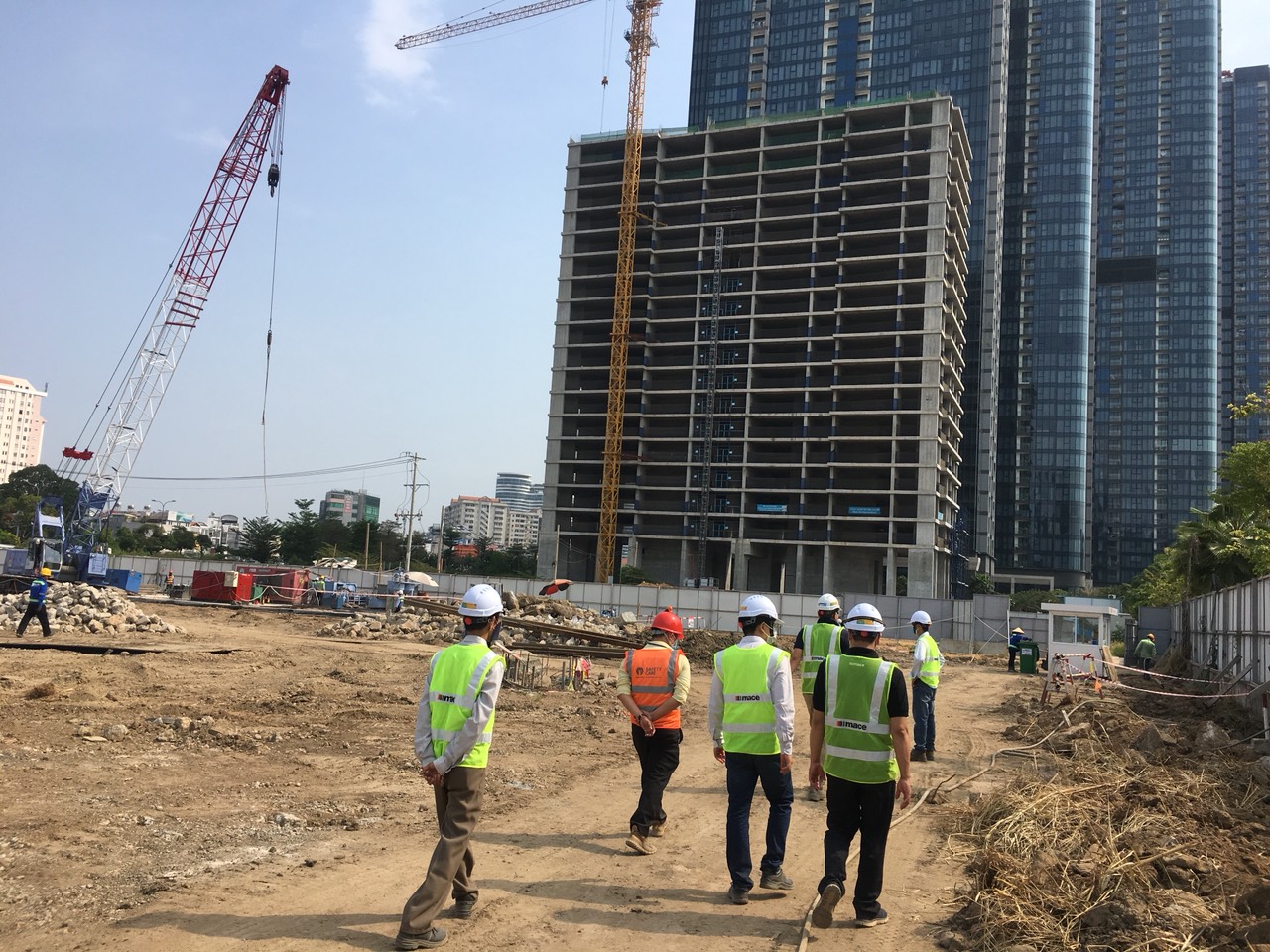 Environment
SCG provides the best specialists and various trustworthy laboratories. Supporting enterprises to monitor the external environment, monitor the internal labor environment, Train personnel to operate water – waste treatment systems, Provide water – waste treatment chemicals.

Learn more
Institution of Occupational Safety and Health
An Occupational Safety and Health Trainer is mandatory to possess Occupational Safety and Health Certificate and be a professional in their expertise in order to help firms operate safely and reduce the cost of risk.
Learn more
Consultant
SCG provides consulting services and commits to accompanying you until you achieve your goals. Provide you with consulting services with the following groups: Consulting on the certificate system / quality standards, Consulting on export standards (C-TPAT, BIS …), Consulting on the legal system on occupational safety.

Learn more